One of Europe's best-known illustrators tackles the mythical director of Jules et Jim and searches Truffaut's concept of love.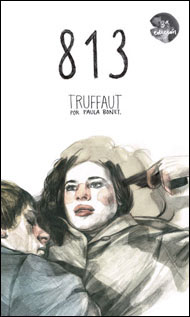 François Truffaut, one of the greatest exponents of France's Nouvelle Vague, is of course one of the greatest film directors of all times. And Paula Bonet, one of today's most acclaimed European illustrators, is a huge fan.

This book is her heartfelt homage to the creator of Jules et Jim, Les Quatre Cents Coups, La Peau Douce, La Nuit Americaine...
About the author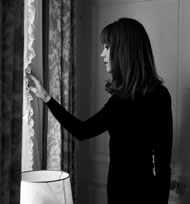 Paula Bonet is one of the most acclaimed illustrators in Spain and Europe, and undoubtedly also one of the most personal. Her unique style has been featured in major magazines and advertising campaigns for Nike, Doctors Without Borders and Absolut, among others. She also creates posters, designs stage sets and paints murals. However, like other talents of our age, it is the social networks that have garnered her worldwide renown and a legion of fans. Bonet is truly a 2.0 artist.

www.paulabonet.com
Booktrailer