"May God have mercy on your soul if you manage to bring platonic love down to the earthly plane. This will be your undoing."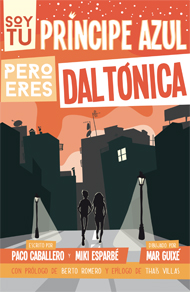 This is not the typical "boy meets girl" love story; it's more "boy finds girl that he already knew", accompanied by heavy doses of explicit love and platonic sex... Or was it the other way round?

José Luis is a loser nearing thirty. You know the type: all his exgirlfriends have dumped him for the nearest hipster. Claudia, with whom he has had a platonic love affair ever since they were at school together, turns up again in his life. She used to be a grunge/rapper/goth/rasta/raver but now she's the coolest hipster in town.

This is his only chance to win her over and get the life he always wanted – he'd better not screw up.

"Has all the ingredients needed to be a best-seller: ukuleles, Tactel track suits, word searches, Victoria's Secret models, Primperan, rude vocabulary, men in underpants and drawings. Lots of drawings."
About the authors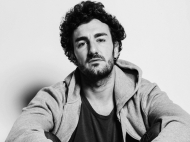 Miki Esparbé
An actor with a degree in Humanities, a tightrope walker on slack ropes and a part-time stripper in old people's homes. His aspirations are planting a pine tree, having a child and publishing this story.
Paco Caballero
Engineer, scriptwriter and director, he is working on his first feature film, Friday. He has made shorts like the viral Double Check, with which he received over a million visits in just a month.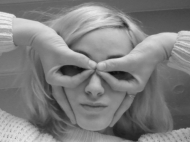 Mar Guixé
Illustrator. At school her Fotolog was a smash hit, gaining her the distinction of most popular girl, 2000-2001. Later she got a degree in Fine Arts.
Booktrailer