'Once upon a time, there was a man who was so stupid that he met the love of his life but mistook her for someone else.'

'Woman, sick of being happy, looks for man to lose her mind.'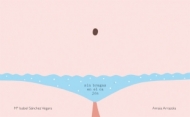 The most intimate and shocking book of the season, from the author of the modern classics YO, El libro de tu vida and Amor, this is the first book to write with your partner.

The concept for this book is as original as it is unforgettable. Each page contains an illustration of lady parts with a passing thought, a short poem or a joke, together making up a precious yet hilarious portrait of modern femininity. No panties in the drawer will make you laugh, cry and say: Gosh, this is so me.
About the author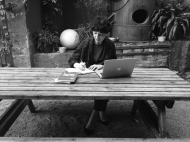 Mª. Isabel Sánchez Vegara
Balances her work in advertising with various publishing projects. YO, el libro de tu vida (Alba, 2012) was her debut in the publishing world, followed by AMOR (published by Bridge, 2014), now in its third edition. After dedicating some time to the children's collection Pequeña & Grande, she is back with an adult project: No panties in the drawer.
About the illustrator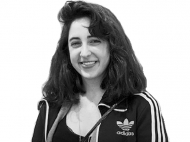 Amaia Arrazola is a breakout illustrator from the world of social media. She works in advertising internationally and is often involved collaboratively with printed media. She has published a number of projects, such as Cosas que siempre recordarás de tu Erasmus (Lunwerg, 2014)and Cuando el negro se hace rosa (Lunwerg, 2016), the latter in collaboration with artists Conrad Roset and Paula Bonet.