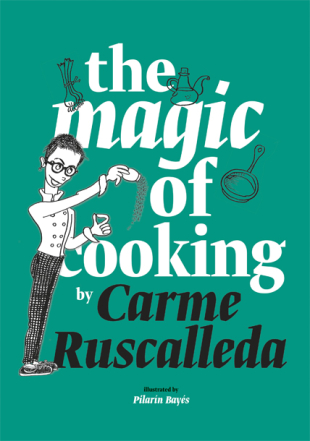 ---
Gènere:

Llibres de coneixements

Enquadernació:

Cartoné

Mides:

17,5 x 25,5 cm

Pàgines:

360

Idioma:

Anglès

EAN:

9788416670239

PVP:

23,08/ 24,00€
---
«Gastronomy strives for excellence in food: we do not cook merely to survive or to produce something edible. We need to cook with the intention of not wasting time in the kitchen. Cooking means investing precious time, which is converted into gastronomy, health, nutrition and good personal relationships with those we love. We need to cook with the conviction that we can produce excellent food, and that good food is something intrinsically tied to our emotions. I therefore defend the emotions of simple cooking, cooking made up of simple details, such as in the recipes that you will find here. One of my goals is for you to fall in love with cooking, and for it to become one of your favourite things.»

WITH MORE THAN 280 RECIPES!
Carme Ruscalleda (Sant Pol de Mar, 1952) és cuinera i propietària (juntament amb el seu marit) del restaurant Sant Pau a Sant Pol de Mar, i també del restaurant amb el mateix nom a Tòquio. Té actualment tres estrelles Michelin, i aposta per l'experimentació basant-se en la cuina tradicional. Experta cuinera, també domina l'art de la comunicació i fa arribar els plaers de la bona cuina a tothom.